Since my other Chronicle is title is very wrong I thought I would start a new one.
The Daily Life Of The Schimpf Girls
just does not seem to work with three boys.
So lets start this off with introductions for new members.
My name is Erin, I'm a mother of 3 human kids, 6 guinea pigs, 2 ferrets, 1 mouse, 1 yellow bellied slider and 1 betta. I run Canadian Comforts and recently I started a photography company called Mystic Photography, though I am only the second photographer, my Aunt is the main photographer.
Enough about me, who cares about human dribble. I know the truth, guinea pig photos and stories, that all you all want. ;)
Lets start off with my oldest guinea pig. Eve is approximately 6 years old. She has cataracts and arthritis, but that doesn't stop her, shes the Boss of everyone. She was adopted September 2009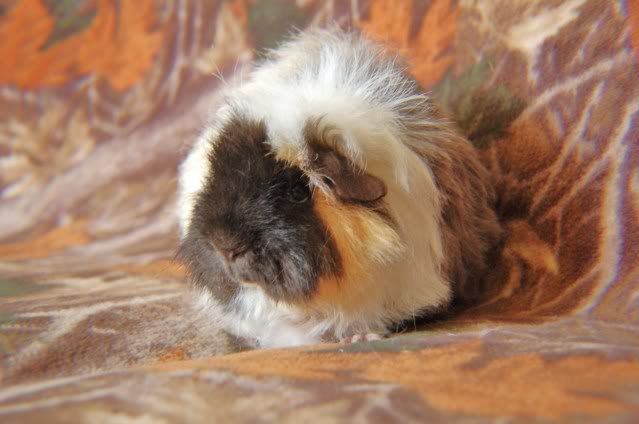 Next in the age line is Clover.
She was one of my first guinea pigs, adopted in 2008 as a pup she is now 3 years old. She was badly abused with her first owners, the result? Surgery to fix a broken leg. Since then she has never fully trusted anyone but me. She is mum to Pixie and Mojo.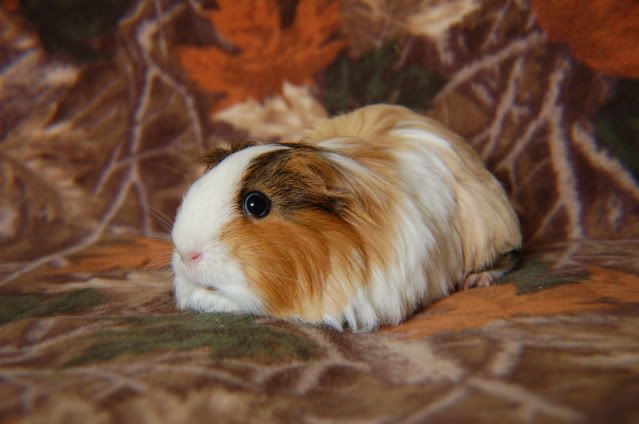 She LOVES carrots.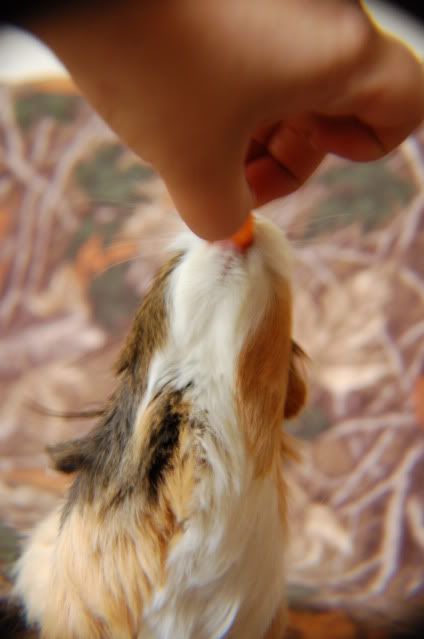 Next in the age like is Mojo and Pixie.
Pixie is 2 years old, pink eyed and full of piss and vinegar. Shes the first to try out new toys, beds and treats. But shes also the first to run for cover when she sees the hand of "doom" also know as the hand with the hair brush.
Mojo is a silly big boy. He was born in my house but I adopted him out to my mom and younger sister. When that didn't work out (one year later), I took him back. Last Feb (2011) we adopted Reko, Mojo's cage pal. Mojo has a huge crush on Momo's Emma.
*Mojo says he's blowing kisses to Emma.*
Next is Romeo, the only neutered boar in the house. He lives with Eve, Clover and Pixie in their 2x6 love cage. He is a recent addition. But has grown to understand what cuddle cups are and if you wheek really loudly you'll get a few extra veggies.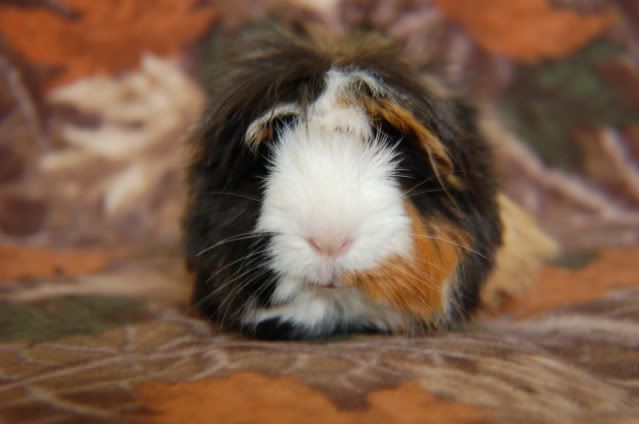 Finally we have Reko. Reko is Mojo's cage pal and one of my "dream pigs". His coloring was always a heart stopper for me. When his photo came up on the EHS website I nearly died. He's a funny little guy who loves doing laps in his 2x6 while Mojo gives a rather annoyed look.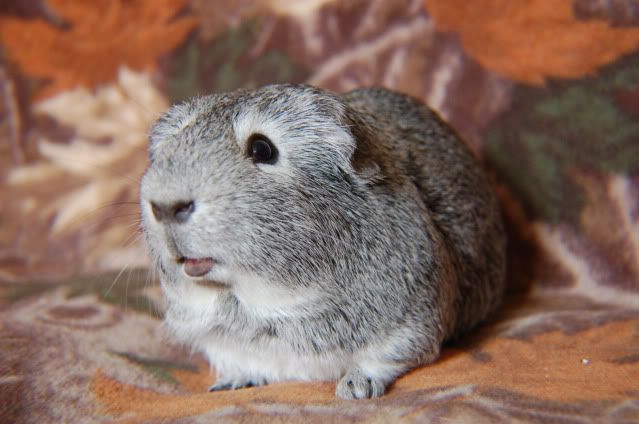 Here is everyone in two group shots. Since Mojo and Reko can't be near the girls they get their own, I call these shots cage group shots.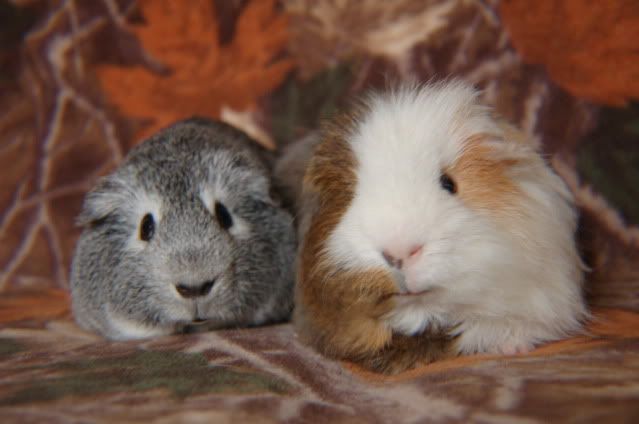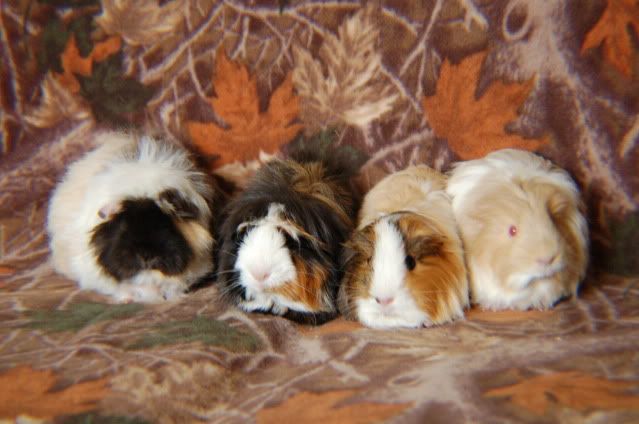 Here are some funny shots from today's photo shoot.