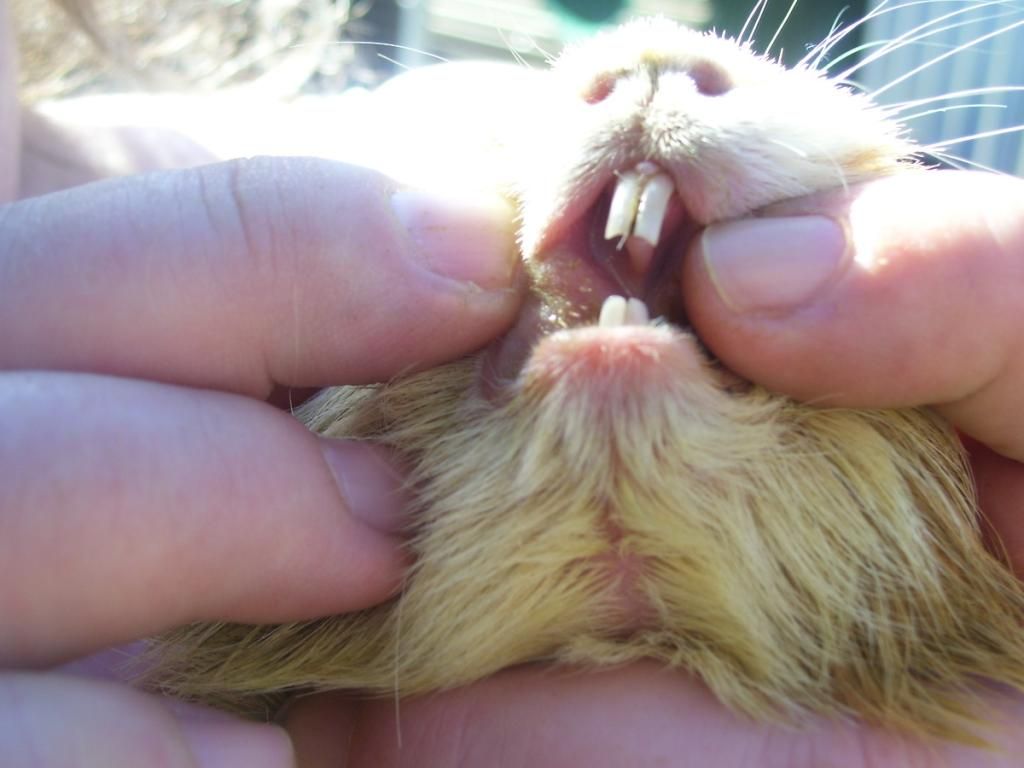 This is a picture of Jan's mouth. Jan is just over 2 years old, ever since we got her she has been a dribbly eater. but slowly over time her incisors have gotten worse to where they now look like this. Should I be worried?
Sorry for the largeness of this picture. Hope you can see the problem, where you have up the top a left and a right incisor they are seperating at the middle and the left incisor is slowly turning inward going behind the right one.
Hope I have not confused you all. Thanks for any suggestions.