---
Got Pigs?
---
Yes they did, look again, I added one of Miss Shiloe too. Trying to get to page 50. Then we can end this thread. :)
---
---
---
Obey My Authority
---
Thanks for opening this for us Lynx. :)
Happy Birthday to our Handsome Boy.
*note I said ours, I know there are so many of you all love and adores him no less than Ben and I do!
Of course, our piggies didn't really understand what the big idea was behind the commotions…
And once Mitzy found out that she wasn't the center of attention of the day, she was a sour puss.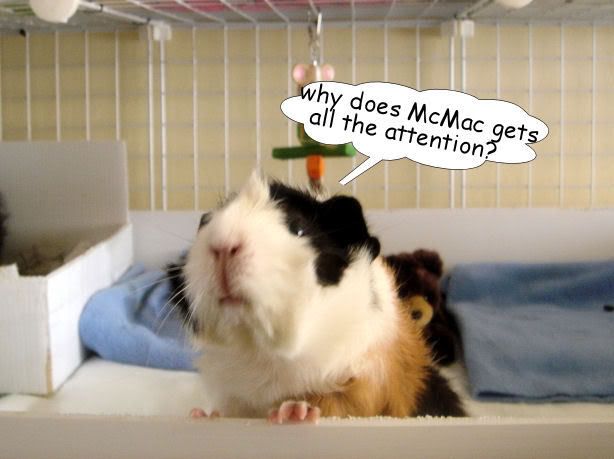 Beibei was just happy to learn that there will be yumyums up the wazoo at the party.
She will put up with anything
(this include dressing up in humiliating costumes and doing compromising photos)
as long as she gets an alfalfa ring snack first.
This is a very special birthday for my knight in furry amour, it is not only his 7th birthday, but one that came after his recent
abscess episode, so that makes me super-ubber thankful for this day.
And of course, what good is a birthday without a feast?
McMac waits in the kitchen while I prepare his "cake" for that night.
One can only wait so long without incentives, so a piece a carrot is given to make the wait bearable.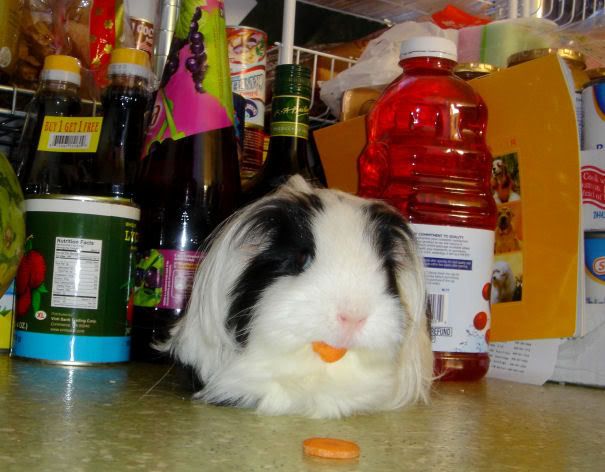 Affter all the prep work was done, it was presents time.
You guys really spoil McMac, we have gotten quite a few cards in the mail and Emails, McMac wants to tell you that
he loves all his GL aunts very much too!
Then a little knock on door, it was our friendly mailman! Looks like a birthday package for McMac!!!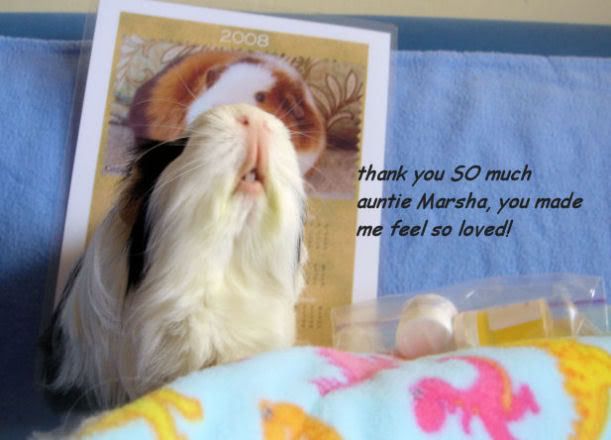 My oh my, not only a well made cuddle pad for our manly man, and all gorgeous guinea samples, a Miss Nellie calendar and a handmade card!
Then Athena also made a beautiful Hello Kitty futon cover for our man, look at how the purple brings out his black shiny eyes. Thank you again for the hard work Athena!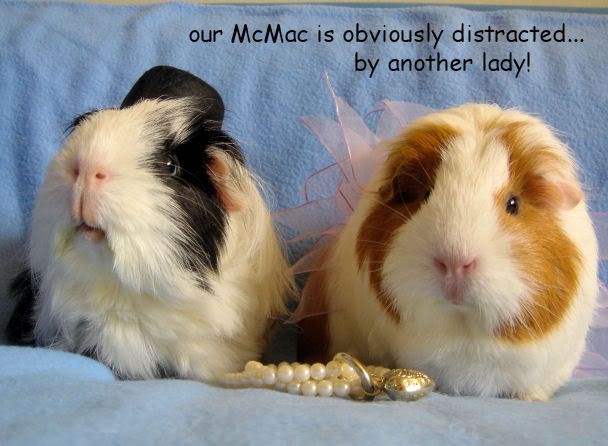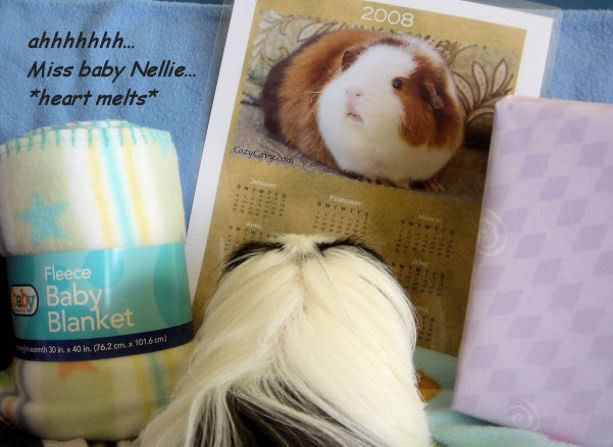 Phtoshoots can only occupy food motivated piggies for so long...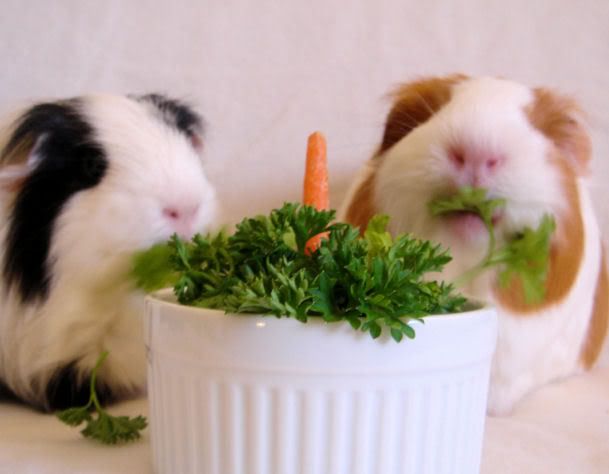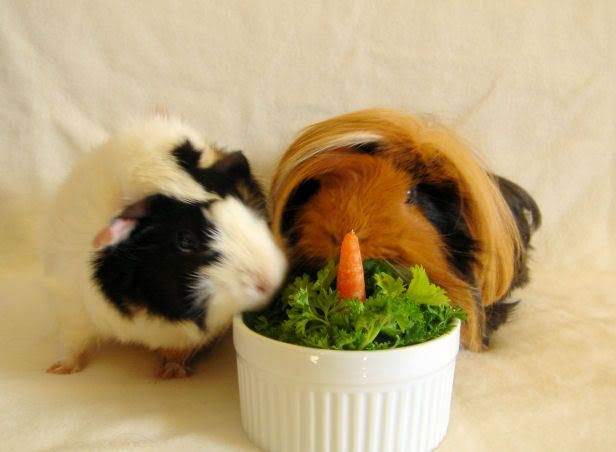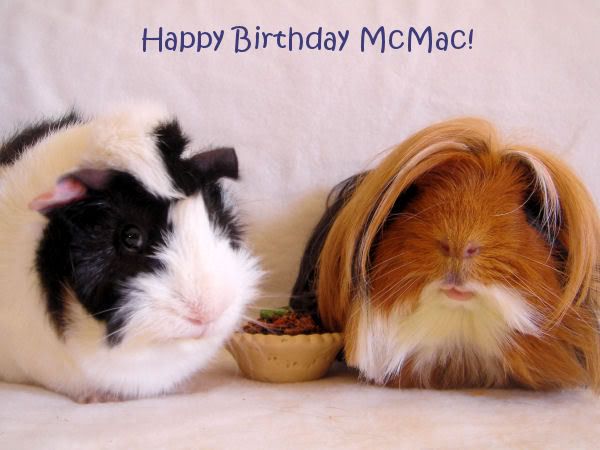 In case your are wondering, we did risk human appendages and piggy lives by attempting a group photo.
Let's just say it was a contact sport and leave it at that!!!
Beibei is just happy that she still has both of her ears, and Mitzy was a bit disappointed she didn't get her "Pig Ears Carpaccio"!!!
If you would like to see new chronicles, please suggest some titles!!
Lastly, with the end of this thread, let's take a moment to remember the endless joy and laughs that Meimei has once brought in our lives.
*
*made by 1aicha, thank you again for this beaitiful work.
Meimei will always be my special little girl who was free… and vicious!
---
---
Aww what a beautiful story Momo. You should do one for McMac or MoJo.
---
---
---