tburne - My ramp was a bit steep, but my girls did not mind using it when I draped a towel over the top. Many guinea pigs seem to enjoy going through tunnels.
An older picture of my ramp, in use: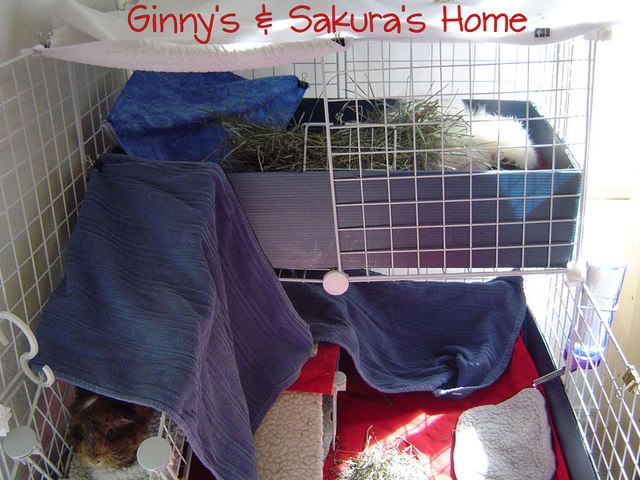 Another member, cutemomomi, recently posted pictures of her
excellent ramp
.
However, some guinea pigs just do not like ramps. My nephews' boy, Smoothie, never expressed an interest in the ramp in his cage.
Onidog - I buy fleece and faux Sherpa fleece at fabric stores, like Joann or Hancock Fabrics. You can also order them online.
www.joann.com
http://www.hancockfabrics.com/
I usually make my own cage liner pads and cozy items. This link explains how to use fleece in your cage:
LINKS - Using Fleece as Bedding
You won't see it in the previous set of pictures, but I also have two layers of cotton towels underneath my fleece.
Some of our GL members create and sell wonderful cage accessories.
Jen's Custom Crafts
WindeSpirit
More guinea pig items can be found in the
Sales Forum
!